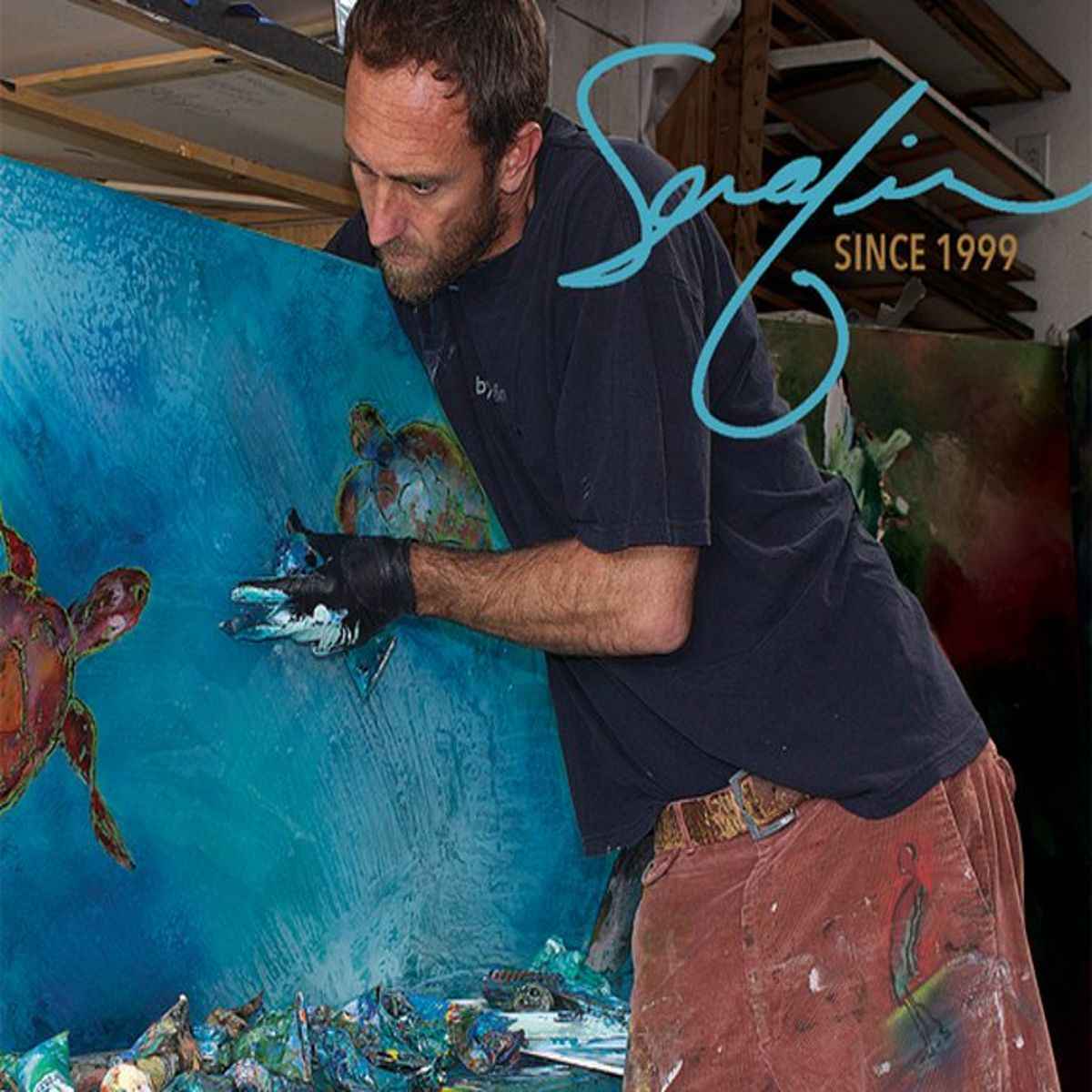 Josh Serafin is a North American artist who grew up in Huntington Beach California. In 1999, Serafin created a name for himself with his Sunset Resolution photographic diary showing a year of sunsets. Since then he has become a leader in the ocean/beach culture art movement.
Serafin's artwork evokes a feeling of joy and peace by capturing the natural beauty of the coastline, the ocean depths and the beautiful creatures who call them home.
Serafin's painting began with a depiction of "surf culture" and became highly sought-after in beach communities from San Diego to Malibu. As Josh's artwork evolved he began to encompass aspects from his personal life, like surfing, fishing from his kayak and ocean conservation.
Josh experimented with various painting surfaces, from canvas to wood to finally his use of the ancient art form of reverse-painting on glass. He uses oil paints and various mediums, such as gold and silver-leafing, to create textures and reflect light. His paintings are multi-layered, which gives unique textures, brilliant color and shimmering (reflective) light. These layers allow each piece to exhibit movement and evoke emotions by bringing his sea creatures to life.
Serafin recently began to sculpt in clay, which he plans to release in a Limited Edition collection of bronze relief wall art, named Serafin's Sea Creatures. This new collection will debut in mid-2018.